Bettina Wulff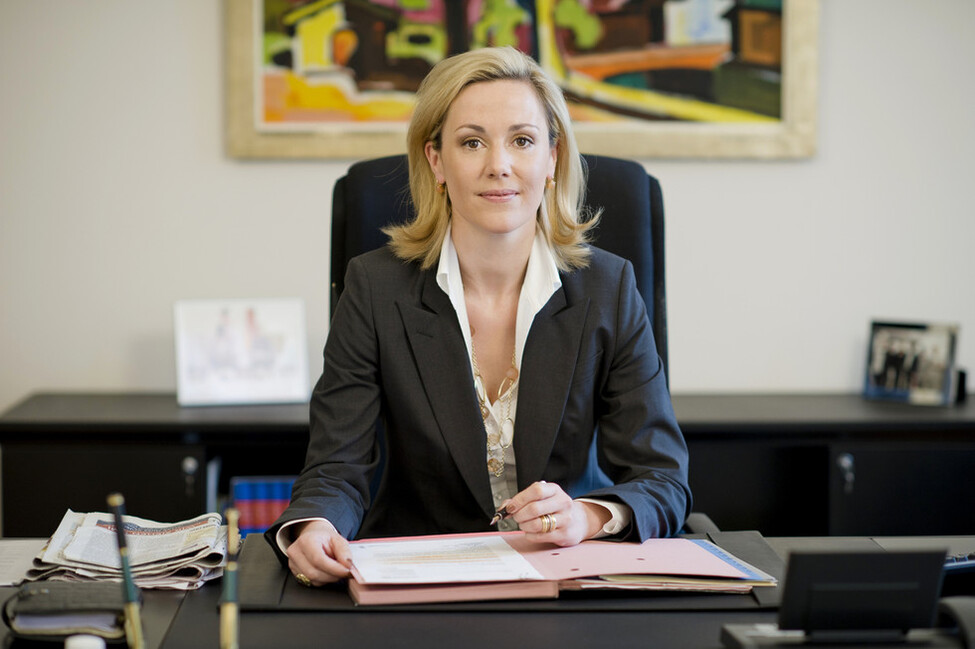 © BPA
Bettina Wulff is the wife of the former Federal President Christian Wulff.
Bettina Wulff was born on 25 October 1973 in Hanover, capital of Lower Saxony, the second child of Inge and Horst Körner. She is Evangelical Lutheran (Protestant) and grew up in the town of Grossburgwedel near Hanover.
Bettina Wulff completed her university entrance examinations at the Leibniz Grammar School in Hanover in 1993. She studied media management and applied media sciences at the University of Hanover.
Bettina Wulff began her career as a PR assistant for an internet agency before working as a Press Officer for an automotive supplier and for a chain of drugstores, both based in Hanover.
She has two sons, Leander Balthasar, born in 2003, and Linus Florian, born in 2008.
Following in the footsteps of her predecessors, Bettina Wulff devotes her time to many social projects. She is patron of the "Eine Chance für Kinder" (A Chance for Children) Foundation, which aims to support expectant mothers, young mothers, babies and toddlers facing difficult social situations. She has also assumed the patronage of the "Müttergenesungswerk" (Maternal Health Care Foundation), set up by Elly Heuss-Knapp, wife of the first Federal President Theodor Heuss, and of the "Deutsche Kinder- und Jugendstiftung" (German Children and Youth Foundation).
17 May 2011 © BPA