Official visit to Italy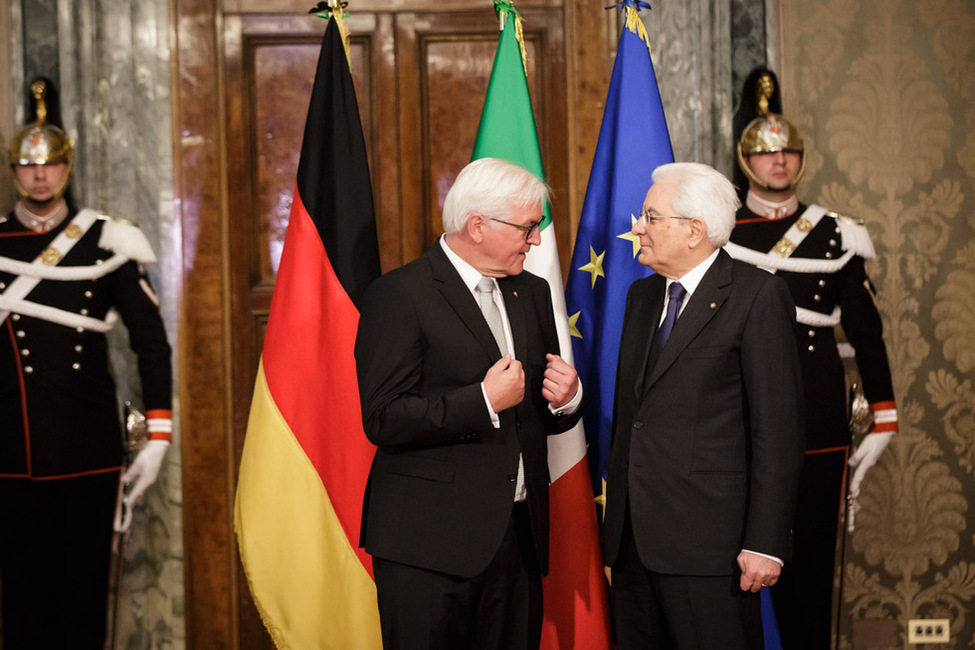 Rom/Italy, 3 May 2017 Federal President Frank-Walter Steinmeier talks with the President of Italy, Sergio Mattarella, at the Palazzo del Quirinale © Sandra Steins
From 3 to 4 May, Frank Walter Steinmeier made his first official trip to the Italian Republic as Federal President.
In Italy, he and President Sergio Mattarella visited the Ardeatine Caves site. This was followed by talks and lunch with the Italian President.
Talks were also held with Prime Minister Paolo Gentiloni and former President Giorgio Napolitano. Federal President Steinmeier joined students at Sapienza University of Rome for a discussion about Europe.
Overview of the programme:
Wednesday, 3 May 2017

Morning
Flight to Rome
Visit to the Ardeatine Caves together with President Sergio Mattarella
Followed by visit to the Palazzo del Quirinale, residence of the Italian President
Talks with President Sergio Mattarella
Luncheon hosted by President Sergio Mattarella
Thereafter
Sapienza University of Rome
Discussion about Europe with students
Talks with former President Giorgio Napolitano
Evening
Talks with Prime Minister Paolo Gentiloni
Thursday, 4 May 2017
Residence of the Ambassador of the Federal Republic of Germany
Talks with representatives from politics and civil society

Thereafter
Flight to Berlin