Visit to the Republic of Poland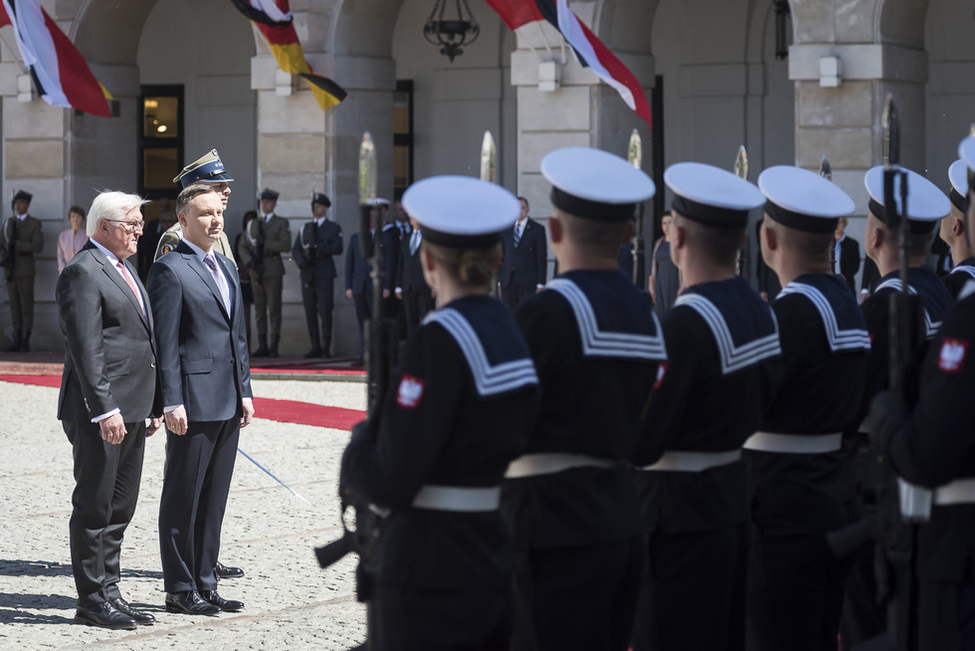 Warsaw/Poland, 19 May 2017 Federal President Frank-Walter Steinmeier is greeted with military honours by Polish President, Andrzej Duda, in Warsaw during his visit to the Republic of Poland © Steffen Kugler
Federal President Frank-Walter Steinmeier and Elke Büdenbender paid their first official visit to the Republic of Poland on 19 May.
President Steinmeier met the Polish President, Andrzej Duda, for political talks in Warsaw during this first official visit.
Along with President Andrzej Duda and Agata Kornhauser-Duda, President Steinmeier and Elke Büdenbender took part in the opening ceremony for the German stand at the Warsaw Book Fair, as Germany is the Guest of Honour this year.
In addition, the Federal President and Elke Büdenbender met students for an informal discussion.