Arraiolos Group meeting in Malta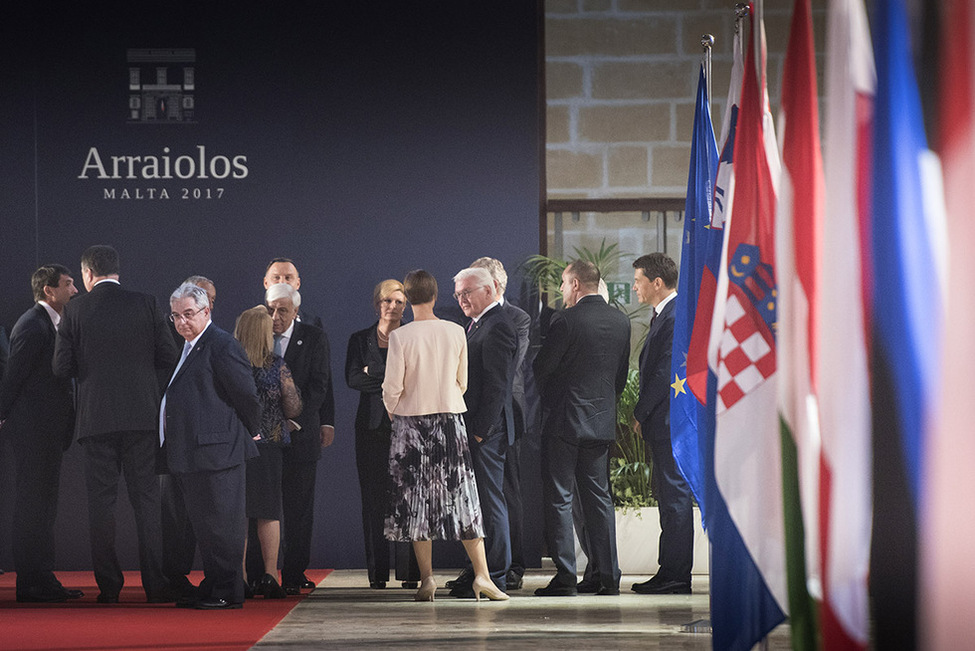 Valletta/Malta, 15 September 2017 Federal President Frank-Walter Steinmeier at this year's Arraiolos Group meeting of non executive EU Presidents in Malta © Guido Bergmann
On 14 and 15 September, Federal President Frank Walter Steinmeier was in Malta for this year's Arraiolos Group meeting of non executive EU Presidents.
This year, the Presidents of Austria, Bulgaria, Croatia, Estonia, Germany, Greece, Hungary, Italy, Latvia, Malta, Poland, Portugal and Slovenia were focusing on two themes: "Reclaiming Social Europe" and "Managing Security Challenges in the Euro Mediterranean Area".
The first of these informal meetings was held in 2003 in the Portuguese town of Arraiolos, which gave the format its name. This is the thirteenth meeting of the Arraiolos Group.