Federal President Steinmeier travelled to Moscow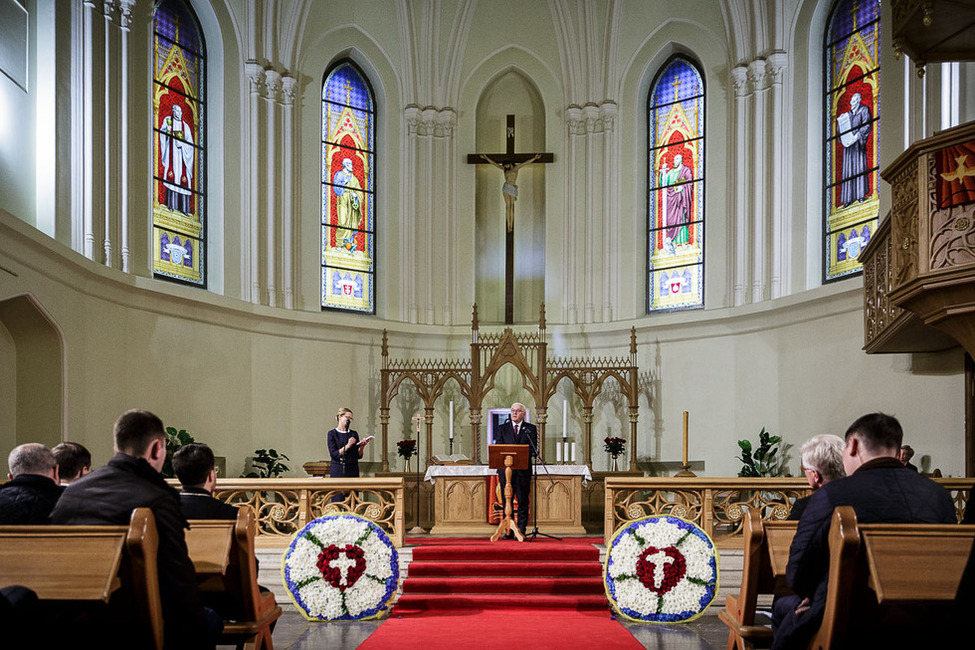 Moskau/Russland, 25 October 2017 Federal President Frank-Walter Steinmeier holds a speech at the ceremony marking the restitution of the St. Peter's and Paul's Cathedral to the Evangelical Lutheran Church in Russia © Jesco Denzel
On 25 October 2017, Federal President Frank Walter Steinmeier visited Moscow.
The Federal President attended a ceremony at St. Peter's and Paul's Cathedral. On the occasion of the Reformation Jubilee, the Russian Government restored the property rights for the cathedral to the Evangelical Lutheran Church in Russia. During his tenure as Foreign Minister, Federal President Steinmeier together with the Evangelical Church in Germany had urged President Vladimir Putin to agree to the restitution. Heinrich Bedford Strohm, Chairman of the Council of the Evangelical Church in Germany, accompanied the Federal President.
During his Moscow visit, the Federal President also met with Russian President Vladimir Putin. In addition, the Federal President's itinerary included a visit to the human rights organisation Memorial and a meeting with former President of the Soviet Union and Nobel Peace Price Laureate Mikhail Gorbachev.
Overview of the programme:
Wednesday, 25 October 2017
Tomb of the Unknown Soldier
Wreath laying ceremony
Human Rights Centre "Memorial"
Guided tour of the archive and meeting with Memorial staff
residence of the German Ambassador
Meeting with former President Mikhail Gorbachev
St. Peter's and Paul's Cathedral
Ceremony marking restitution of the Cathedral to the Evangelical Lutheran Church in Russia

the Kremlin
Meeting with President of the Russian Federation Vladimir Putin

Thereafter
Working dinner, hosted by President of the Russian Federation Vladimir Putin

Tchaikovsky Concert Hall
St. Matthew Passion by Johann Sebastian Bach – ballet by John Neumeier
Thursday, 26 October 2017