We need more global domestic policy - Speech by Federal President Horst Köhler on the occasion of the 50th anniversary of the founding of the German Council on Foreign Relations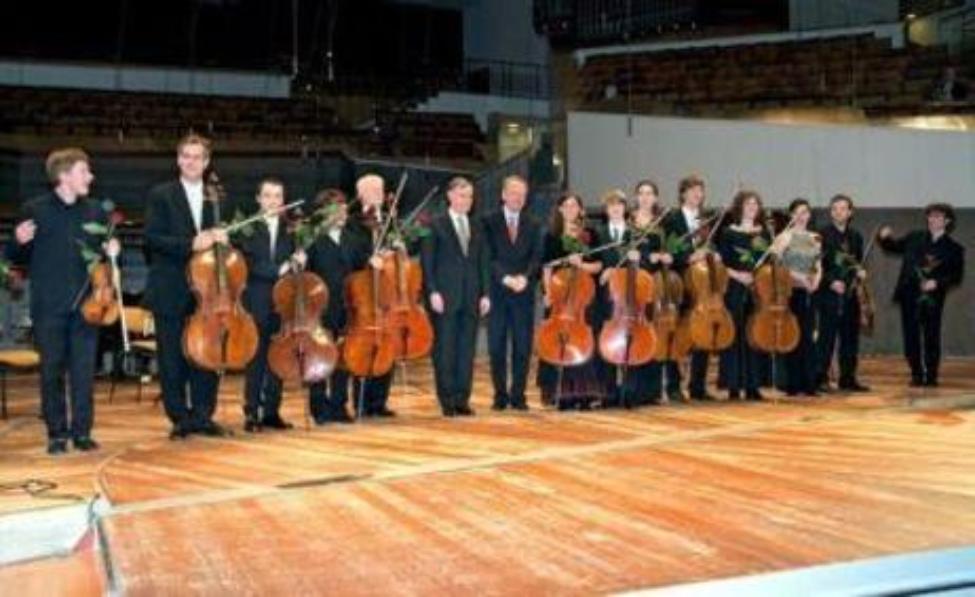 Berlin, 3 June 2005 Photo: Brigitte Hiss, BPA © Photo: Brigitte Hiss, BPA
Tomorrow it will be 50 years to the day since the German Council on Foreign Relations was first listed in the City of Bonn's register of associations. Only ten years after the end of the war it was a courageous step to establish an association whose proclaimed purpose was, and I quote, "to discuss problems of international and especially European politics and economics and to promote its scientific analysis (...)". But the time was ripe for such a step. The young Federal Republic of Germany had returned to the family of nations and also just become a member of NATO. The Council's founders realized that the active participation of broad sections of society in the debate on foreign policy issues had a crucial role to play in strengthening a democracy and the rule of law. It is hardly surprising therefore that the list of founders reads like a "Who's who" of West Germany's post-war history: Federal President Theodor Heuss, Federal Chancellor Adenauer, Erich Ollenhauer, Thomas Dehler, Walter Hallstein, Karl Schiller, Carlo Schmid, Otto Wolff von Amerongen, Hermann Abs, Heinrich von Brentano, Arnold Bergstraesser and Marion Gräfin Dönhoff, to name but a few.
The Council's excellent work has earned it an impressive international reputation. Part of this success is due to its journal, initially published as the "Europa-Archiv" and in 1995 renamed as "Internationale Politik". That the journal now has an English as well as a Russian edition is further testimony to its standing. "Internationale Politik" is not just Germany's leading journal on international affairs but also the voice of an eminent and highly respected think tank. Permit me therefore, Mr President, to offer you and all members of the Council my heartfelt congratulations on these remarkable achievements!
Today, however, as the Council prepares to celebrate its 50th anniversary, I believe the question needs to be asked whether the Council's name and purpose are still in keeping with the times. Is it today still possible to talk of foreign policy?
For years now globalization has been on everyone's lips. We may aspire to assume global responsibility, but the fact is that we are also directly affected by global developments. Today, no country can address global challenges effectively on its own. That can be done only through regional and global cooperation.
In many ways national foreign policy is almost history. Almost. The global village calls for a fresh approach. Whether we like it or not, a new paradigm has emerged over the past few years. Global domestic policy clearly already exists in the sense that foreign policy is no longer the product of strictly national considerations, it must also take into account the reality of an interdependent world, this one world that is home to us all.
The world's population today is around six billion, in a few decades it may be nine billion. Half of these six billion people live on less than two dollars a day. That surely bodes ill for a future of peace and cooperation! Persisting economic and social disparities generate tensions that in the long run cannot be checked or controlled by national borders. In many cases the world's poorer countries are also those in which malaria and HIV/AIDS are rife. As a result, especially in Africa large sections of the economically active population are already disabled and unable to contribute to national development. Social structures disintegrate, the benefits of education and training are lost, the gulf between haves and have-nots grows ever wider. The scale of the human tragedy this entails is almost impossible to grasp.
Beyond our enclaves of prosperity problems loom that can be resolved - if this is indeed possible - only if we recognize them as our problems, too, and act with common purpose to draw up and implement appropriate plans of action.
Air and water and many other natural resources cannot be considered national property. For them national borders do not exist. For many people access to water, whether for drinking or for agriculture, has become a life-and-death matter. It is a particular bone of contention in the case of the Nile, the Euphrates, the Tigris and the Jordan. Over the coming years there is a high risk that conflicts over water will erupt into violence. Such concerns have a very sound basis, as experts like Klaus Töpfer constantly point out. Climate change, too, is for certain countries, including notably the small island states, literally a question of survival. If global warming continues on current trends, there are certain countries and islands that by the end of the 21st century may no longer exist.
By then, according to the scientists, sea levels may rise by almost a meter. Should this happen, the coastline of all the world's continents will be radically changed. In Bangladesh, for example, millions of people will be made homeless. Islands that today are densely populated will disappear into the sea.
Environmental protection is another issue that can no longer be tackled at national level. In this area especially it is highly dangerous, not to say irresponsible, to cite national interest as grounds for refusing to support international efforts to cut greenhouse gases, for example. At all levels, however, there is a widespread reluctance to engage with such issues.
Germany is the world's leading exporter. We - and others, too - are dependent therefore on prosperous, stable markets around the world. But that means we must also enable all countries to participate in a global economic system that functions fairly. We need to critically rethink not the national but the international consequences of subsidies. We need to devise an international trade regime that is fair and development-friendly and we need to draw up internationally binding rules for transnational corporations. In an interdependent world, this is in our own best interest.
The problems are recognized and have been thoroughly examined and discussed at a host of conferences and in numerous studies. What has been so far lacking is a readiness to draw the necessary conclusions and translate them into tangible and convincing policies.
On one point we must be clear: there is no way we can opt out of globalization. What we need to do is find a better way of shaping globalization, shaping it in a political sense. Here I am in total agreement with my predecessor, Johannes Rau.
Globalization means to me making the world a better and more secure place for everyone. That is the only way it can work! However, that means we need a wider definition of security, which includes socio-cultural and economic factors, too. That brings us to the concept of "human security". This denotes not only protection of basic freedoms but also protection against threats to life and limb. It likewise encompasses the structures necessary to secure the survival and protect the dignity of every individual. If we want to see successful and sustainable development, this wider concept of security has to be taken into account.
In connection with this wider concept of security, I see a clear need to question traditional concepts of sovereignty. We must no longer look the other way when gross human rights violations occur in any country.
Ladies and gentlemen, a few weeks ago we commemorated 8 May. Here in the Philharmonie President Katsav paid tribute to the relations that now exist between Germany and Israel. We agreed that Article 1 of our Basic Law, which guarantees that human dignity shall be inviolable, is the most important lesson learned from the Third Reich era. In day-to-day politics that is something we need to constantly remember. Protecting human dignity means that when human rights are abused also outside Europe or in some distant part of the world, we - and especially we Germans - must never look the other way.
Fortunately, a process of reflection and rethinking has already begun. The African Union has even enshrined in its Charter the right to intervene on humanitarian grounds. That, I am con¬vinced, is the right approach! I hope now that the industrialized nations will not shy away from providing active support for such interventions, should that be required. What is needed is not fine speeches and statements but practical action to stop people being perpetually robbed of their dignity or indeed their lives as in Darfur.
If what we are seeing is the emergence of a new paradigm, then we clearly need to adapt our political instruments accordingly. That is why I greatly welcome the steps that have been taken notably to reform the United Nations and in every way to enhance its effectiveness. This is urgently necessary. The reform of the Security Council is an important, but by no means the only step required. In this whole debate there is one point that is crucial to keep in mind and I insist on time and time again: we all live in one world. We must not let any coun¬try - or people - be marginalized.
That is the reason why the world's heads of state and government signed up to the UN Millennium Development Goals in 2000. Their stated targets are to halve, for example, the number of people living in extreme poverty by 2015 and to give all children the chance of a decent education. To those critics who complain these are the fantasies of do-gooders and dreamers, I say quite simply, drawing on my experience as head of the IMF: the Millennium Development Goals are not only right, they are also crucial to the world's survival, to our own survival in a world of peace and prosperity.
Unfortunately, we still have a long way to go to make these goals reality! But a good start has been made. It would be an important step forward if the necessary measures were to be put in hand now to achieve the well-known development aid target of 0.7% of GDP. Of course this process can only be a gradual one and of course we must realize that, given the current state of public finances, this money has to come from savings elsewhere. That does not make our domestic debate - the social justice debate, if you will - about who gets what share of the cake any easier. But ultimately such a step is an investment in building a good and above all peaceful future for everyone.
I believe it is important here to realize that social justice can no longer be defined in a national context. Social justice must be seen as a concept, a goal for our whole planet. That will change people's outlook in a number of ways, provided at least they do not close their eyes.
Of course, we also need agreement in the current Doha world trade round. The credibility of the European economic, social and societal model we have always advocated with such fervour will depend in no small measure on whether the European Union is serious about creating a development-friendly, multilateral trade system. And this test is still to come.
But we must also recognize that money and better trade alone are not enough. The developing countries, too, need to do their share by ensuring proper governance and the rule of law. Only then can the necessary additional funding and improved trade have the desired effect of reducing poverty and providing a sustained boost to viable development. In the international dialogue on these matters there is a need for greater transparency and honesty. I constantly try to drive home the message that there are two sides to sustainable development. First of all we must appeal to people's own sense of responsibility, without that no progress is possible. But if they start to shoulder this responsibility, we need to do our share, too, that is the only way to remain credible. The development debate has to become more transparent, more honest!
As I see it, many African countries have now read the signs of the times. They are working hard to do their, if you like, homework. The new structures of the African Union and the New Partnership for Africa's Development (NEPAD) are steps in the right direction. Truly significant steps.
In the light of these hopeful signs from African leaders and especially the positive developments under way in African civil society, the question must be asked, I believe, whether we, the so-called donor countries, have done our own homework. Have we really geared our bilateral and multilateral development cooperation, its various objectives and instruments, to the Millennium Development Goals? Unfortunately, I still see too many deficits in this area at the expense of those who need our support.
The first is how the industrialized countries rank development policy on their scale of priorities. Despite all the rhetoric, it still comes fairly low. The next is the lack of political coordination among the major industrialized nations, contradictory conditioning and also simply too complicated and still - even within the EU - incompatible regulations for tendering and application procedures. I myself, ladies and gentlemen, know all too well - unfortunately - what I am talking about. If you have headed the IMF for four years, you know just how often the industrialized countries especially are at cross purposes when they propose this or that policy dictated by their own goals to the UN or the international financial institutions.
Unfortunately, some people still see a contradiction between globalization on the one hand and the preservation of cultural identity on the other. There is absolutely no contradiction between the two. As I see it, globalization generates neither cultural uniformity nor alienation from one's own culture. To me it means almost the opposite in fact. It gives us far greater opportunities to discover the cultural diversity of this one world and to employ its creative potential in ways that benefit our own development. There is, however, a danger that constant talk of the proverbial "clash of civilizations" will cause it to become a self-fulfilling prophecy. To guard against this danger, it is crucial that we respect human dignity, the dignity of all those whose cultural background is different from our own. It is crucial that no one is made to feel politically or economically, socially or culturally marginalized. Globalization forces us to discover and try to understand other cultures. It forces us to actively seek a dialogue. In such a process the benign curiosity of globe-trotting tourists is of little use. What is needed is a discussion of norms, values and attitudes. In such a debate we must make clear where we ourselves stand - and we must put this across proactively, resolutely and above all with the necessary credibility. Intercultural dialogue should help us to understand and accept that cultures and religions may differ. We can build a more peaceful world only if we accept such differences yet continue to cooperate with each other.
We must engage in this debate wherever clashes between value systems loom - whether in the religious, political or ideological realm, whether in the American Midwest, the Arab Peninsula, sub-Saharan Africa, Myanmar or Korea. I am very glad that the German Council on Foreign Relations sees its work as part of this crucial culture of dialogue.
Policy-making does not happen in a value-free zone. It is not for nothing that the German term realpolitik has negative associations, at least for some. In our western cultural tradition, political action must have an ethical foundation. I think this is very important. In my experience the biggest problem in crisis-torn countries is not the lack of money. The biggest problem, I regret to say, is the lack of moral values and ethical standards.
To speak of global domestic policy in this context is not merely to describe the status quo. Global domestic policy is also a call for action. Let us not deceive ourselves - also in the recent past there has been more that one occasion when we failed to live up to our responsibilities.
Particularly where the sometimes tense relations between the North and the South are concerned, between the so-called donor and recipient countries, we have not yet found the right way to work together. How to forge genuine partnership between Germany and Europe on the one hand and Africa on the other is something that I have made my personal quest and would like to make a priority of my presidency. The most important thing is genuine partnership. Nowadays you can find almost no political document that does not subscribe to "partnership" in some shape or form. But the end-product is always equally bland. What is needed is to meet face to face, to discover in direct dialogue what each of us understands by "partnership". That is the only way to learn how to speak with and not at each other.
I believe the relationship between donors and recipients, between North and South, is still too stuck in the traditional mould. In this one world responsibility means, in my view, that passing the buck is no longer an option: neither for those who shirk their responsibility to create a development-friendly environment, nor for those who, for the sake of short-sighted domestic political gains, prefer to ignore and constantly do ignore their wider responsibilities towards the rest of the world.
Where do we stand today? I see our country in the throes of a debate about European identity and Germany's role in global domestic policy. These issues have to be discussed with candour and commitment and that is what we are trying to do. We must realize, too, that Germany's changed demography has implications we have still not fully grasped. By the same token, we cannot close our eyes to the way in which the change in paradigm I referred to earlier has affected the transatlantic relationship. We need and want to conduct these debates. We need to discuss the state of our own country, what we expect and hope from Europe and our relationship with other global policy actors. In doing so we should beware of bias yet faithful to our values, be open-minded and tolerant yet not indifferent, be visionary yet not lose touch with reality.
On Europe I do not want to speak at length today. But this much I will say: the European project is by no means dead.
From my international experience, I can only reiterate what I have said elsewhere: I am firmly convinced the world needs the European project - perhaps now more than ever. We should not hesitate to remind ourselves of that more often. The referenda in France and the Nether¬lands show also, however, that we cannot simply carry on with business as usual.
My staff know that since returning to Germany, I frequently ask myself what ordinary citizens make of the whole European debate. Can people really relate to these bland compromise formulas, however crucial they may be to the negotiating process? As the former chief negotiator of the Maastricht Treaty, I know what I am talking about. But the era of compromise formulas is by and large over. The politicians now have to convince the citizens - and that will entail a great deal of hard work.
I am still pretty optimistic that Europe's citizens will understand how important Europe is for them, provided it is properly explained. Especially in this age of globalization, a time of searching for a new political and also economic world order, it would be pure folly if we failed to build Europe into a strong base reflecting our own values. It is Europe, after all, that enables us to have a say in shaping this new world order. If we learn the right lessons from the current crisis, we can emerge from it strengthened. What is needed now is to review European policy to help us rediscover the European idea. And above all we must discuss what the European idea means to us today. The German Council on Foreign Relations should be a part of that process.